Is your cruise-loving crew eager to hit the road for one of the nation's most renowned motorcycle rallies? Consider these three solid reasons to get your motor running and start planning for your Daytona Bike Week adventure today: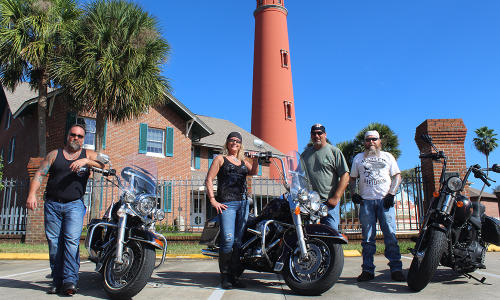 Picturesque coastal rides
The Daytona Beach area is well-known for its abundant ride options, with a handful of top ride routes standing out as ones that no bike-loving visitor should miss. Just a few of the amazing ride options in the area include:
The Loop — This famed 23-mile route runs from the Birthplace of Speed Park on the oceanfront in Ormond Beach to the Tomoka River basin on the mainland, with plenty of live oak canopies and scenic ocean, river and marsh views to take in along the way.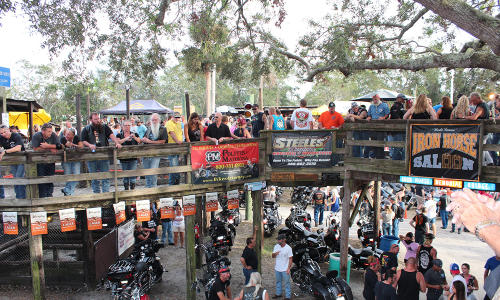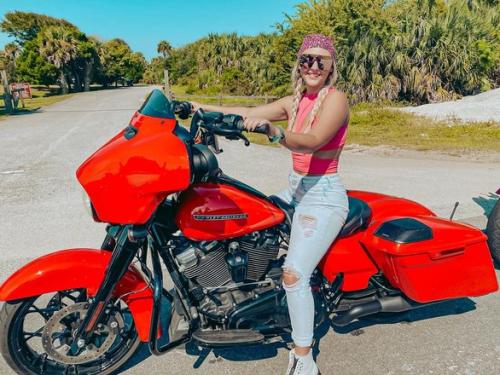 The National Seashore Ride — Lovers of seaside rides will savor every minute of this 34-mile route that takes riders to the Canaveral National Seashore and back, passing attractions including Spruce Creek Preserve, Flagler Avenue, and Turtle Mound along the way.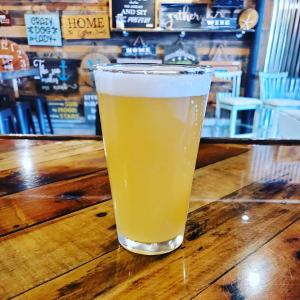 Amazing eats
The Daytona Beach area also offers an ocean of dining options to keep your crew fueled up for every ride. Popular dining destinations among foodies visiting the area include, just to name a few, waterfront restaurants, outdoor eateries, fresh seafood  and establishments serving up exotic flavors from all around the world. (And to wash it all down, the Daytona Beach Ale Trail features an impressive collection of local breweries and distilleries. Discover all of the fantastic Florida flavors ready to be devoured in the area.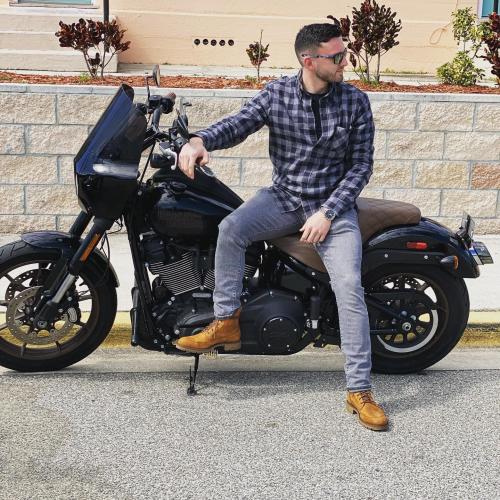 Exciting events
The biker-friendly events on tap during Daytona Bike Week 2022 include live music, racing, a bike blessing, a motorcycle rodeo, a "Burning Bike" bonfire party and a swap meet/bike show — plus an array of bike-themed vendors and other attractions. There's lots to get revved up about, making this a rally you won't want to miss!
Experience all of one of Daytona's most exciting events with a vacation at Nautilus Inn Daytona Beach Hotel! In a city famous for its world-class racing and exceptional beaches, take full advantage and make your reservations for Bike Week with Nautilus Inn. From our location on famous "A1A" our guests experience award-winning oceanfront rooms, beachside pool, hot tub, and oceanfront deck.
For non-bike fans (if there are any), Daytona Beach offers a variety of activities and attractions conveniently located near Nautilus Inn. Guests love Daytona Beach's year-round activities such as golfing, fishing, biking, shopping, walking on our beach, meeting new people and visiting Daytona's famous landmarks.
Get ready to pack your bags for an exciting Bike Week experience and Nautilus Inn vacation, which is simply the best value in Daytona Beach - Make your reservation today!
Join the conversation and "Like" Nautilus Inn on Facebook!