With mild temperatures, fewer vacationers and a host of entertaining events, fall is one of the best times to experience Daytona Beach. And, this year will feature a number of fun and family-friendly festivals to attend in the area. Whether you are an art aficionado or a classic car collector, you'll find amusement options right up your alley.Check out this list of fall festivals coming to the Daytona Beach area soon:
#1 Biketoberfest®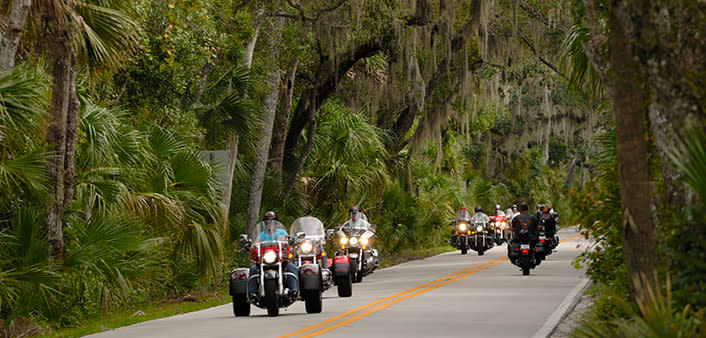 WHAT: Biketoberfest® 
WHEN: October 13-16, 2022
WHERE: Various locations in the Daytona Beach and Volusia County area
It's all about the ride! Join us this fall in Daytona Beach as we celebrate a full-throttle lifestyle born on two wheels. Thousands of motorcycle enthusiasts come together each year to enjoy beautiful Florida weather, live music, motorcycle racing at Daytona International Speedway, and miles of scenic rides along the famous A1A, historic Main Street and the scenic Loop. Come experience this 4-day motorcycle rally featuring motorcycle shows, custom bike builds and hundreds of the industry's top vendors throughout the Daytona Beach area. All roads lead to this rally. Official website: Biketoberfest.org.
#2 Halifax Art Festival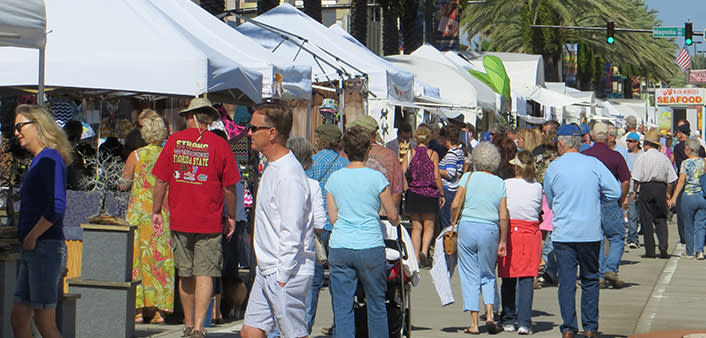 WHAT: Halifax Art Festival
WHEN: November 5-6, 2022
WHERE: Beach Street (including Magnolia Avenue and City Island Park this year), Downtown Daytona Beach
For 60 years, the Halifax Art Festival has annually celebrated emerging artists and craftsmen specializing in watercolors, oil paintings, basket-weaving, home goods, jewelry-making and so much more. Named a Top 200 festival by Sunshine Artist Magazine, the event draws features 250 juried fine artists and craft artisans from all over the nation. Whether you are an art enthusiast looking for a new piece, want to discover an antique treasure, or simply want to come to enjoy the live music and festival food, you'll find it here. All ages will enjoy Central Florida's premier art event — don't miss out!
#3 Greek Festival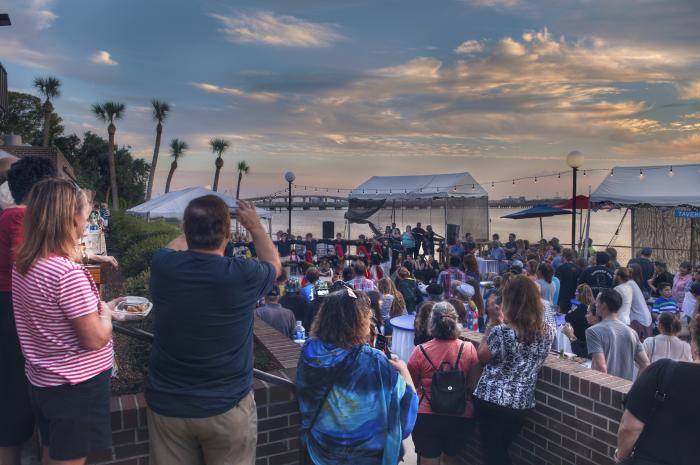 WHAT: Greek Festival
WHEN: November 10-13, 2022
WHERE: St. Demetrios Greek Orthodox Church
Opa! This locals-approved event at St. Demetrios Greek Orthodox Church has been a favorite for over 40 years and offers visitors and locals the chance to live like a Greek for the day. Enjoy costumed Greek dances, fresh-from-the-oven foods and traditional Greek music. The event even features a Greek Marketplace with handcrafted souvenirs and Greek-themed gifts. You can also find your favorite Greek cuisine to take home and share.
#4 Riverfest Seafood Festival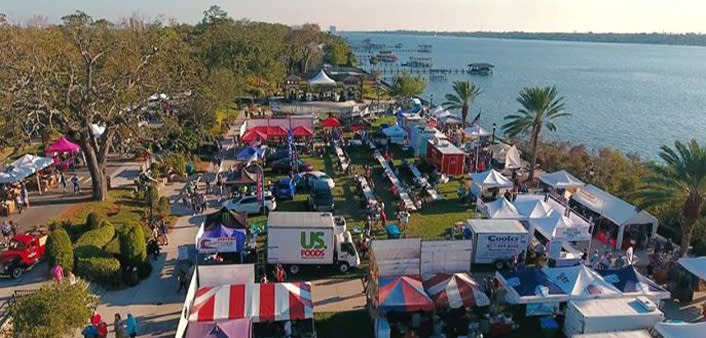 WHAT: Riverfest Seafood Festival
WHEN: November 19-20, 2022
WHERE: Rockefeller Gardens at The Casements, 25 Riverside Drive, Ormond Beach
The third weekend in November is when we celebrate the coastal lifestyle and all things water at the annual Riverfest Seafood Festival. Take a bite out of freshly caught fried fish; let the little ones participate in the annual kid fish clinic; sip on a craft beer as you sit and listen to live music, and more. There will be good food, great memories and riverfront fun — and the event is FREE and open to the public.
#5 Daytona Turkey Run
WHAT: Daytona Turkey Run
WHEN: November 24-27, 2022
WHERE: Daytona International Speedway
View show-quality cars from around the country, find a beautifully restored classic, and lay your eyes on customized foreign cars — it's all happening at the 49th Annual Daytona Turkey Run! As the largest combined car show and swap meet in the United States, the Daytona Turkey Run has everything the car enthusiast needs. From accessories to hard-to-find parts to classic cars, the discoveries are endless. This family-friendly event is presented by Daytona Beach Street Rods in the infield of the iconic Daytona International Speedway.
So what are you waiting for? Pack your bags and make the easy, breezy drive to Daytona Beach for a relaxing Labor Day weekend. Pick your "Best Offer" offer or call toll-free: (800) 245-0560. Make your reservation today!
Join the conversation and "Like" Nautilus Inn on Facebook!