It's hard to believe it, but Thanksgiving is right around the corner! If you're coming into town for a fall beach getaway, Daytona Beach offers many fun and festive events surrounding the holiday. Here's everything you need to know while planning your Thanksgiving in Daytona Beach.
What to do
Riverfest Seafood Festival
November 19-20, 2022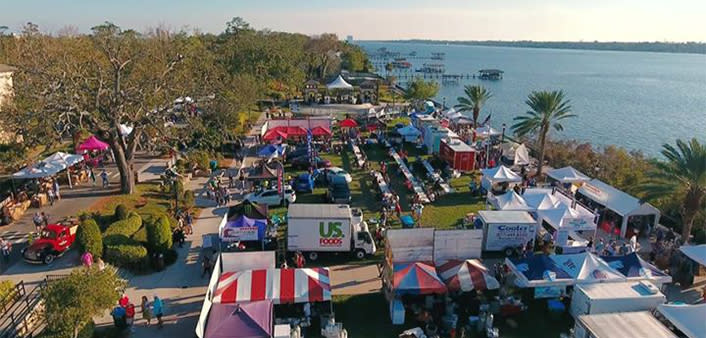 If you're in town the week leading up to Thanksgiving, you'll want to check out the Annual Ormond Beach Riverfest Seafood Festival, a free two-day community celebration November 19-20. Whether you prefer active water play or just sitting back and enjoying the view with a plate of fresh seafood, Riverfest has something for everyone to love. Admission is free. There's music all day long on the main stage, a boat show, plenty to eat, draft beer, eco-life presentations and lots of vendors.
DeLand Fall Festival of the Arts
November 19-20, 2022
Also happening the weekend before Thanksgiving, is the 2022 DeLand Fall Festival of the Arts on November 19-20. This free, two-day event will last from 10 a.m. to 5 p.m. each day and will take over the majority of Woodland Boulevard in historic downtown DeLand, a short drive just west of Daytona Beach. Come soak in the bright colors of fall as you peruse displays of fine art presented by over 170 juried artists from all over the country - paintings, fine craftsmen, printmakers, sculptors, jewelers, potters and more! The event includes kid's activities, live music and performers, too.
Daytona Turkey Run
November 24-27, 2022

The 48th annual Daytona Turkey Run is back for another year of classic cars, hard-to-find accessories, handmade gifts, and family fun. This favorite Daytona Beach tradition will take place on November 24-27 this year. As the largest combined collector car show and swap meet in the United States, there will be thousands of classic cars on display, plus collector parts, unique gifts, and a crafts bazaar. The event takes place on the infield of the iconic Daytona International Speedway from Thursday through Sunday of Thanksgiving weekend each year, and there's something for all ages to enjoy. From looking at all the classic cars to finding the perfect Christmas gift, you won't want to miss out!
Find Steals and Deals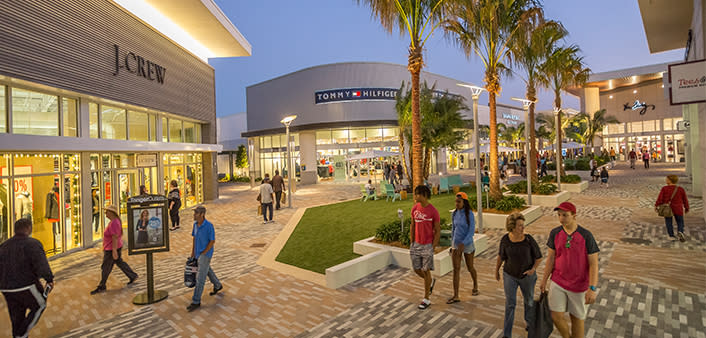 If you're looking to combine being outdoors and shopping there are lots of great options! Head over to Tanger Outlets at the I95/LPGA Boulevard interchange and explore ONE DAYTONA, the retail, dining and entertainment district directly across from Daytona International Speedway. Following that, you can find unique locally-owned businesses at the Shop Small Saturday Artisan Market in downtown Ormond Beach and explore the Riverfront Shops and eateries in downtown Daytona Beach.
Where to Eat
If you don't feel like doing dishes on Thanksgiving — and let's be honest, who ever wants to do dishes? — there are a number of local restaurants that are happy to provide a warm meal and friendly atmosphere.
Watch video: Choose from a wide variety of delicious dining options right on the Daytona Beach waterfront.
Choose sunny skies and beach breezes this Thanksgiving — start planning your trip today!
Enjoy a look at everything Daytona Beach has to offer and download our free official vacation guide or sign up for our e-newsletter.
Our exclusive specials make it more affordable than ever to stay in Daytona Beach, Florida. View our selection of Daytona Beach hotel rooms, best-in-class Florida vacation values and exciting options for the ultimate Biketoberfest experience! You'll quickly come to understand why the Nautilus Inn is a TripAdvisor Certificate of Excellence award winner and consistently one of TripAdvisor's top ten hotels in Daytona Beach!
Pick your "Best Offer" offer or call toll-free: (800) 245-0560. Make your reservation today!
Join the conversation and "Like" Nautilus Inn on Facebook!