Independence Day is cause for celebration throughout the U.S., and of course, there are few better places nationwide to celebrate America's birthday than at the beach.  This Fourth of July weekend in Daytona Beach, there's a long list of festive events on tap where you and your patriotic crew can let your red, white and blue spirits fly high.
If you're looking for a special place to celebrate your Fourth of July weekend, consider these five fun highlights (which represent just a few standouts among the many area events planned) on tap  July 1-4 in Daytona Beach:
Daytona SoccerFest — Being presented for the first time ever this July 2-3 at Daytona International Speedway, Daytona SoccerFest will celebrate the globally popular sport of soccer as well as an array of much-loved Latin music in a single, two-day, multi-sensory event. Some of the family-friendly festival's main attractions will include a soccer match between popular Colombian cross-town rivals Deportivo Cali and América de Cali, the Orlando Pride playing host to Racing Louisville FC in a regular season NWSL match and a headline concert by Puerto Rican singing/rapping sensation and Latin Grammy Award winner Rauw Alejandro. Famous American rapper Chance The Rapper and Latin artist Adassa, who many may recognize from her role playing Dolores in Disney's hit movie "Encanto," round out the entertainment lineup.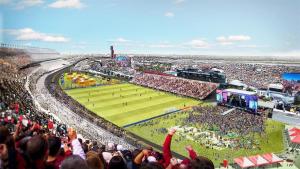 U.S. Bee Gees (a Bee Gees tribute band) — Boasting numerous platinum albums, appearances in hit movies and, most famously, the iconic Saturday Night Fever soundtrack, the Bee Gees were among the top stars of the mid- to late-1970s disco era. And thanks to still-regular radio play and tribute bands like U.S. Bee Gees, their music is still Stayin' Alive today. Even better, since this great tribute to the original band of brothers will be playing the Daytona Beach Bandshell on Sunday, July 3, it's clear that You Should Be Dancing — and we're not Jive Talkin'!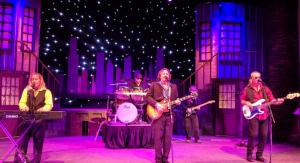 Alter Eagles (an Eagles tribute band) — Having spent more than a decade dazzling audiences nationwide with their tribute to the all-time best-selling band in North America, The Alter Eagles have honed their skills playing full Eagles sets over the course of more than 1,000 live shows. And during a special July 4 show at the Daytona Beach Bandshell, they'll Take It To the Limit one more time — this time for America's birthday on the Daytona Beach oceanfront. As an explosive bonus, a Fourth of July fireworks show will follow the performance.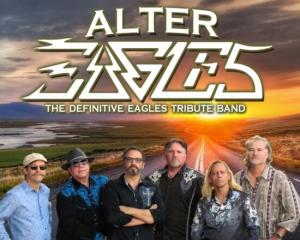 Daytona Tortugas baseball — Taking in America's pastime is a great way to celebrate America's birthday, and Daytona Beach can definitely accommodate. With the St. Lucie Mets visiting town on Monday, July 4, holiday revelers can take in a great ballgame, buy some peanuts and Cracker Jack, and maybe even enjoy a favorite cold beverage or two to cool things off. And to mark the occasion in a couple more all-American ways, the hometown Daytona Tortugas will wear special patriotic uniforms for the showdown, and fireworks will light up the skies over Jackie Robinson Ballpark after the final out is in the books.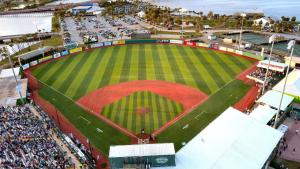 5. Fireworks — Fireworks and the Fourth of July go hand in hand, and in Daytona Beach, the night skies over the coastline certainly won't disappoint. In addition to aforementioned Independence Day fireworks shows at the Daytona Beach Bandshell and the Daytona Tortugas game, the area will host even more pyrotechnics displays throughout the community.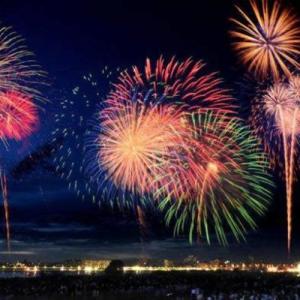 Get Our Best Rate!
Check out our selection of Daytona Beach hotel rooms, best-in-class Florida vacation values and exciting options for vacation fun! Make your reservation today! Call (800) 245-0560 or (386) 254-8600 for special offers or view our Daytona Beach Specials.
Join the conversation and "Like" Nautilus Inn on Facebook!